Welcome to the DOVE Workshop website
DOVE Workshop is an organisation that is committed to the provision of learning opportunities in our communities.  We work in partnership with the Neath Port Talbot Adult Learning Network who provide experienced and qualified tutors and have an excellent reputation for quality.
DOVE Workshop provides a number of services that are associated with learning, we offer opportunities for: volunteering, work experience, IT drop-in services, employment support, CV writing and much more…  There is childcare available to learners and working parents on-site at Dovecote Nursery.
DOVE Workshop has a reputation for providing a safe, welcoming and caring service, we recognise that every individual we work with has different needs and abilities and we do not tolerate unfair practice or discrimination.

---
---
There are a few places left on our summer programme! Ring to book your place or message us on FaceBook!
---
---
WANTED!  Stories of the South Wales Valleys – Click for more details 
---
Are you keen to improve your physical and mental health?

---
The 8th March is International Women's Day
Dove Workshop will be showing:
Award winning film "Made In Dagenham"
Click for more details
---
Have you struggled with high costs of borrowing?  
The Royal Society for Public Health (RSPH) has been commissioned by the Michael Sheen Foundation to carry out some research looking at how credit, in particular high cost forms of credit, such as payday loans and weekly payment stores, impact upon health.
As part of this research, the RSPH currently has a survey open to ask individuals about their experiences of using different forms of credit (available at https://www.surveymonkey.co.uk/r/healthcredit3)
To supplement this survey, we would like to talk to some individuals who have used credit recently (ideally in the last two years) and who can share how keeping up with repayments on their debts has impacted on their lives. We are looking at four key areas of health – mental wellbeing (whether you have experienced stress, anxiety, and/or depression); social wellbeing (whether you have felt more isolated or avoided being around others); behaviours (whether you have smoked more; drunk more alcohol; eaten a less healthy diet); and whether your debt has affected other areas of your life (for example, housing; education; employment).
We would also like participants' views on whether certain types of credit are worse for health than others.
We are open to these conversations taking whichever form best suits the individuals involved, and could include focus groups, one-to-one interviews, or small group interviews. They will be very informal conversations and there will be no pressure to share anything beyond that which participants are comfortable.
We can offer a small £10 incentive to each participant. Focus groups would take no more than an hour and interviews will be around 30 minutes. The research will be carried out by two RSPH employees (Caitlyn Donaldson and Toby Green). Conversations will be recorded to enable transcription for research purposes but will be deleted following transcription. Transcripts will be anonymised and not shared beyond the research team.
We will use quotes from the interviews in our final report in an anonymised format.
If you have any further questions, please contact Caitlyn Donaldson, cdonaldson@rsph.org.uk
---
Are you making the most of the internet?
Time changed from 9.30-12.30 to 10.00-13.00
Come along and discover how useful it can be!
Emailing, making appointments, contacting your council and much more!
Click for more details
---
The following event has been postponed for the time being:
Bronwen Lewis is coming to DOVE on the 4th March!
Click for more details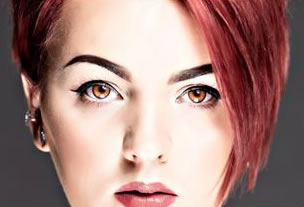 ---
---
---
Recent Posts:
---
Virtual Tour of the DOVE Workshop